Profile
Arlington Rexford Woodburn – MA Religion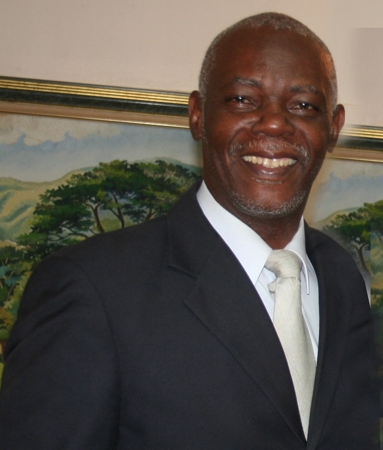 Pastor Arlington Woodburn was appointed President of the North East Jamaica Field in 2006. A noted Christian and visionary, Pastor Woodburn served the East Jamaica Conference in various capacities for 32 years.
Pastor Woodburn is the first of six children to Claudius and Catherine Woodburn. He spent his formative years growing up in the community of Newport, Manchester. He was educated at the Bethabra Primary School, Manchester High School, Northern Caribbean University (then West Indies College), Bth, and a MA from Andrews University.
During his years at home in Newport, Pastor Woodburn gave his heart to Christ in April 1964. He was an active member of his church, as he served as Sabbath School Teacher, Sabbath School Secretary, Lay Activities Leader, Assistant AY Leader and Church Elder.
He has served the Buff Bay Academy as teacher (Bible, Mathematics, Physics, Geography, History and Biology) and Principal. In 1980 he was assigned to the South Portland District where he spent four years. Subsequent to that, he served the (1984)Seaforth District (St Thomas), (1984)Jacks Hill (1988) District, Penwood District, 1992 Hagley Park District ( 1994) Washington Gardens District and (2004) Half Way Tree District. He served as Departmental Director, East Jamaica Conference (Communication, Community Services, Public Affairs and Religious Liberty) and also as Executive Secretary in 1994 and 2004.
No successful man is complete unless he has a wonderful woman beside him. On August 1, 1976, Pastor Woodburn tied the knot with Carol Joy Kelly a teacher by profession. She currently serves the North East Jamaica Conference as Women's and Children's Ministries Director. The union has produced three daughters, Anjay, Carla-Gay and Cathi-Anne.
Hobbies: Anything my hands find to do
Text: 2 Corinthians 4:6-10-"For God, who commanded the light to shine out of darkness, hath shined in our hearts, to give the light of the knowledge of the glory of God in the face of Jesus Christ. But we have this treasure in earthen vessels, that the excellency of the power may be of God and not of us. We are troubled on every side, yet not distressed; we are perplexed, but not in despair; persecuted but not forsaken; cast down but not destroyed…"